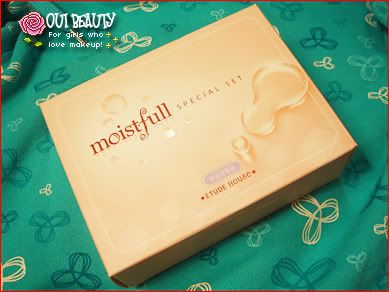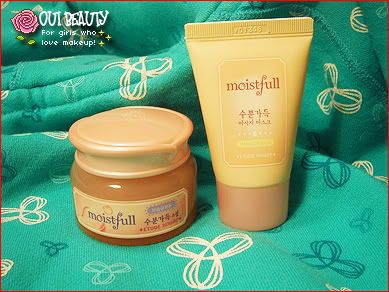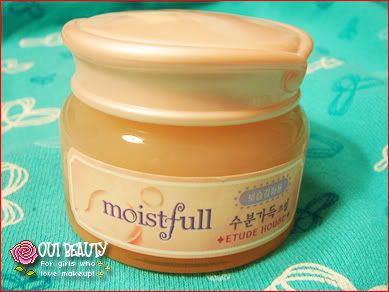 In my first order with Gmarket, I had ordered quite a few things that I actually have been wanting to try like the
Etude House Moistfull
line. After reading such good reviews on the entire line, I was very interested that I had to try something out! The product that stuck out of the line was the actual
Moistfull Gel Cream
which almost looked like it could be comparable to my HG(Dare I say? YES!) Aqaumoist. Gel forms seem to really work real well on my combination skin especially the moisturizing ones. I am probably the perfect combination because my face is really a 50/50 thing. It's oily on my t-zone and dry on the cheeks. So I bought this cream to try. Honestly, didn't really do much research on buying stuff on Gmarket and mine came in this set with some kind of 3-in-1 mask pack(from the same line) that I would probably never have purchased. I can't even read the Korean on the package! But it came so, it was another thing to try! Even though I didn't want the mask, the price of the set was still fairly decent.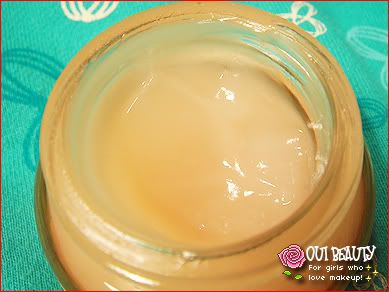 At first glance the packaging is quite appealing with it's cute pink peach colour and it's simplicity but when I got it, I quickly felt the bulkiness of the glass jar. The Aquamoist ones are glass but not as heavy, I really suspect the floral swirl lid is part to blame. The scent of the cream is really subtle that it gives you a very clean and refreshed feeling. The texture is about the same as the Aquamoist Gel formulas but slightly more gel than liquid. Like the Aquamoist, a little goes a very long way and it keeps the skin very moisturized through out a very long time period. I honestly like this cream since works real well but I do not know how great it would be for the fall/winter as it's spring/summer now. Would I purchase it again? Yes, if I ever had anything to buy off Gmarket again. I'm so in a recession-makeup-detox-diet right now.
Pros:
Gel formula(combo skin-great!), smells great, moisturizing
Cons:
Bulky jar, no SPF
*Will review 3-in-1 mask later!