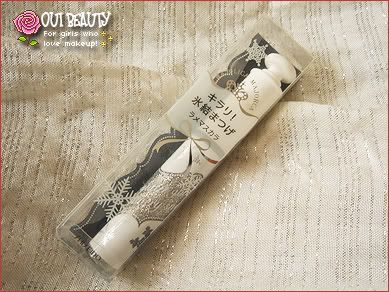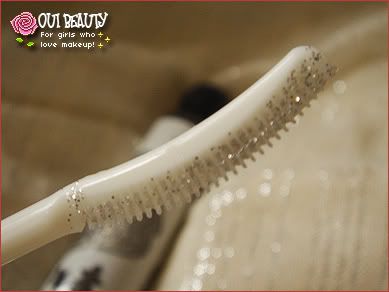 As sad as it seems, I am not reviewing the latest winter edition of the MJ mascara but last year's winter limited edition mascara. This is the
MAJOLICA MAJORCA Silver Glitter Lash Freeze.
It is a silver glitter mascara that can be used as a top coat or alone. They don't sell this anymore but I have seen it online in a few places. I can probably say that the prices are going to be jacked up a bit since it is limited edition and whatnot.
Here is my uncurled, plain, short, sparse and straight eye.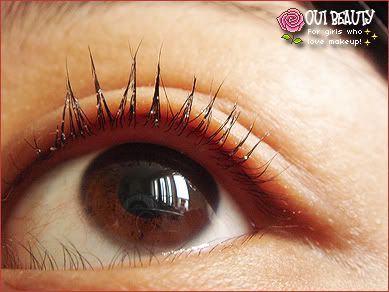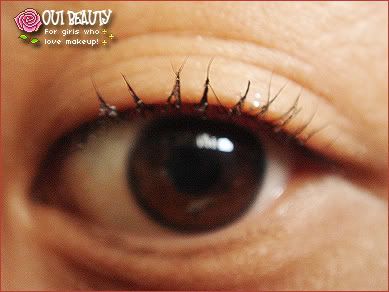 I honestly got this for the "limited edition" thing. I don't like using glitter stuff on my lashes because I find most just run off or smudge and leave a huge sparkly mess around my eyes. Plus I don't have that many events to be using sparkly mascara. Well, at least there aren't any events that are worthy to go to the length of sparkly lashes. I would have to say most of the MJ holiday/special occasion/limited edition items aren't really to be used casual days. As for this mascara, it does have to be worn as a top coat/tip coat because as shown(in above pictures) it does not look great alone. I find that the shimmer isn't so obvious that if you are far away, someone would think you have some mad eye boogie gunk. But the good news is that the glitter stays on mad long! No glittery mess as I assumed! It does take forever and ever to remove as well. Another reason to only apply it on the tips
only!
Overall, this is really only a collector's item and I don't suggest getting it unless you're real serious with glitter or you just want to spend to collect.
Pros:
Super smudgeproof, limited edition-wow
Cons:
Glitter looks like gunk, hard to remove, discontinued
Please stay tuned in the New Year for more: