Long time no see.. beauty peeps! I haven't died yet! Life's been pretty busy so I haven't had much time to actually sit down to try/review any products. I moved away from my hometown to work so I don't have much makeup/skincare products with me anymore. I have been keeping up to date with reading other beauty blogger's reviews and I have seen a few things that have caught my eye. But mail totally sucks at my new place so I don't know.. =(
Although this is not a review post, I'd like to show you 2 Lunasol palettes I recently purchased. I have 4 in total now but the other 2 are at home. Those 2 are
Coral Coral
and
Black Tea
.
The ones I got recently are more of neutral ones because I don't see myself using crazy colours around work. Got one from the most recent and one from an older collection.
05 Close of Night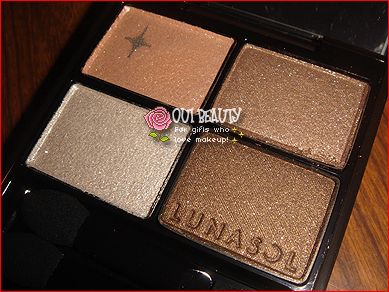 I wasn't going to get this one
originally but I decided to have at least a warm tone neutral pallete wouldn't be too bad. For some reason, I feel warmer tones make me really orange/rusty looking.
These shadows are incredibly shimmery but sophisticated shimmery. I love using the white(3rd) all over with the cafe-latte-brown(2nd) for the crease. Then use the peach-copper-ish(1st) to dab right in the middle of the lid. AND I LOVE LOVE the dark brown! It's great for smudging, smokey looks and lining! I'm so lazy that I just use it for liner sometimes. Awesome palette to have! =)
04 Neutral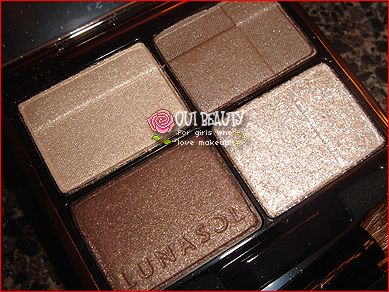 This was the palette I wanted real bad. I "researched" a lot on this one because I was really looking for a cool toned one. I finally got it and then realized that INTEGRATE has a palette with the exact same colours. =(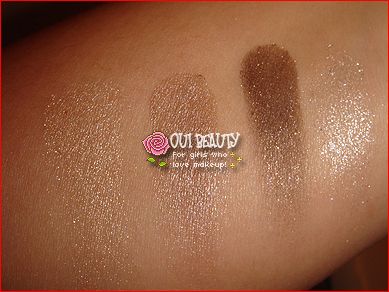 My swatch doesn't exactly show the "coolness" of the palette but it's there. I don't quite like this one as much as I had before. Just the fact that it doesn't really show up on my lids that much.
Overall, I really like
05 Close of Night
because the colours just go on really nice. I have looked at a couple of more Lunasol palettes that I would like to try. They are
01 Start of Night
(recent collection) and
05 Chocolate Cosmos(Scent Form Collection).
Until next time!
Stay beautiful!